The world in which we live, and run in, is important to us which is why the phrase 'Leave Nothing But Footprints' resonates so well with the running community.
This is our Autumn version of our two 'Leave Nothing But Footprints' virtual runs this year!
You can choose your own distance and for this event we have linked up with the Eden Reforestation Project. 
For every person that takes part, we will be planting 10 trees!
Some of the key highlights include:
For everyone that enters, 10 trees will be planted as part of the Eden Reforestation Project.
Automatically sync runs with Strava, Garmin and Fitbit and manually add runs.
Using our platform you can raise further funds for Eden Reforestation Project (optional) using our JustGiving integration.
Popular team entry feature.
Interact with the running community on any of our Strava, Facebook, Twitter or Instagram accounts
Free monthly mileage tracker
Overall and individuals progress tracked against goals
Earn badges and rewards as you progress
When will the virtual run take place?
1st - 30th September 2022.
Why are we running it?
 
The world in which we live is important to us so we have teamed up with the Eden Reforestation Project in order to raise funds and support them in their tree planting activities.
How far do I have to cover?
You can choose from seven distances: 25, 50, 75, 100, 125, 150 and a huge 200 miles. Whatever your ability, sign up and start clocking up the miles in support of Eden Reforestation Project.

What do I get for completing the event?
 
Each person that completes their virtual run challenge will receive a specially designed Leave Nothing But Footprints medal. All medals will be sent out in May once the challenge has finished.
How much does it cost to take part?
 
Each place in the virtual run is £13.95 for adults and £8.95 for children.
What do I do if I want to join team?
If you want to be part of a team in Leave Nothing But Footprints, simply choose a team upon signing up, or if you have singed up as an individual, head to your profile in your account and either create a new team or join an existing one.
Have a youngster that wants to get involved?
Got a youngster in the family that wants to take part? No problem! Kids can get involved too!
Fundraising:
For those that want to help raise even more money for charity, we have an integrated platform that allows you to setup your own profile and share with friends and family. They can sponsor you directly on your profile page via JustGiving. Simply, sign up to our event and follow the instructions to setting up your profile.
#OneMillionTreeProject
We believe that we can make a difference, one step at a time.
The running community can achieve great things and with this in mind, we set ourselves a lofty goal to plant ONE MILLION TREES over the next 5 years through our virtual runs!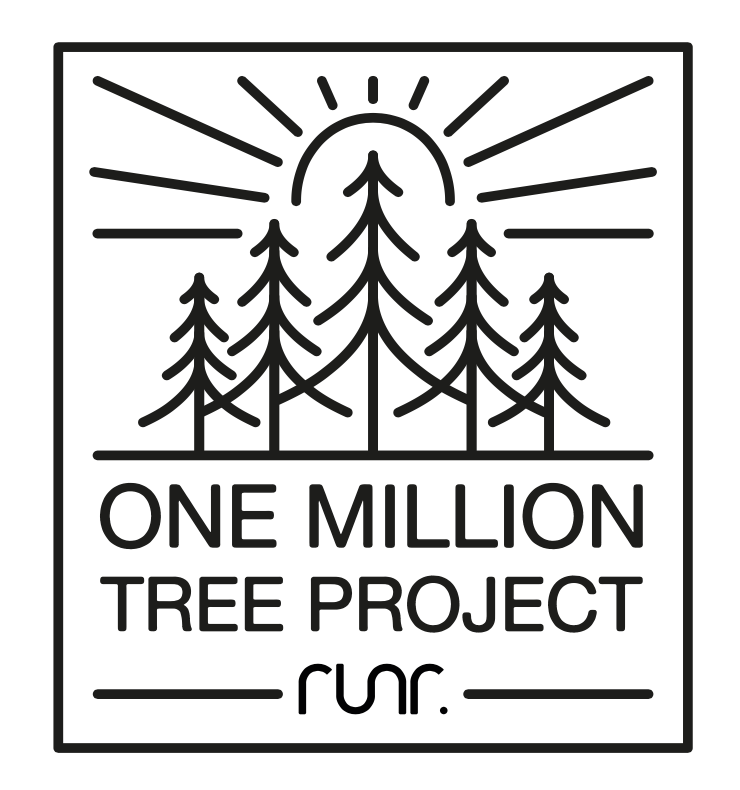 Let's start running....and talking.
As always, we'll be on social media chatting, supporting and helping to inspire one another throughout October. We'll be using #runr and #LNBF on Twitter, Instagram, Strava and Facebook, so come and get involved over on social media.
Happy running and be proud to be a runr.
Everyone who enters Leave Nothing But Footprints will receive one of our NEW wooden medals.
Sustainability is really important to us so we're using a UK supplier to create medals made from sustainably grown wood.
Each medal features out awesome event logo and it can proudly hand on display wherever you'd like to show it off!
We'll release the look of the medal as soon as it is confirmed!